Sicura Announces Seed Raise to Scale Compliance Automation Platform, Spins Out from Onyx Point to Accelerate Commercial Traction in Cybersecurity and IT Infrastructure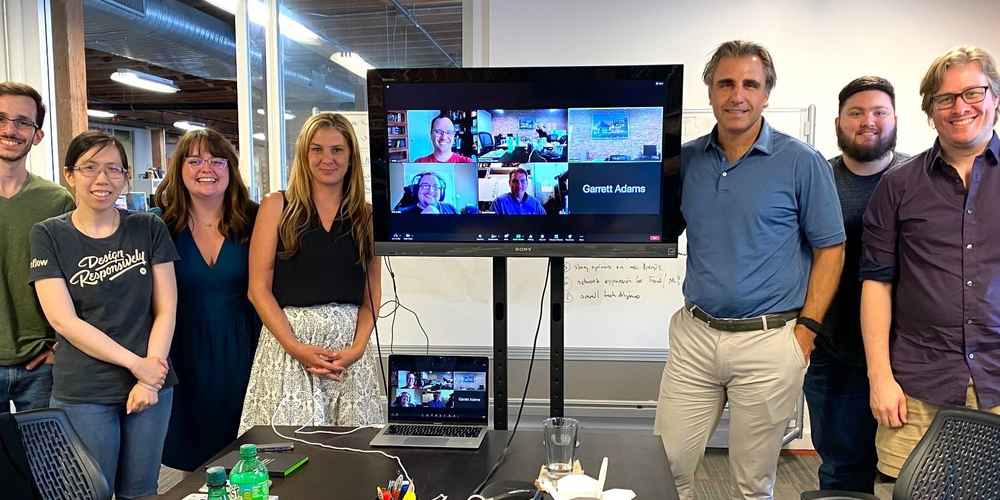 The Sicura team at their planning retreat in July 2021.
FOR IMMEDIATE RELEASE
Sicura Announces Seed Raise to Scale Compliance Automation Platform
BALTIMORE, MD — Sicura, a new Baltimore-based cybersecurity software platform providing enterprise-grade, code-level security and compliance automation on top of an open source core, announced today a seed round of financing led by Squadra Ventures.
The investment will be used to accelerate business operations and sales capacity, advance product development, quality assurance testing, and the system dashboard capabilities of the company's core product.
The Sicura team spun out of Onyx Point, a Hanover-based government contractor specializing in IT infrastructure security, after realizing significant commercial market opportunity.
"After reaching $1M in revenue with minimal investments in sales and marketing, we knew we had an opportunity for larger commercialization. Last year we were able to find that growth path as an independent company and are excited to join the Squadra portfolio," said chief product officer Lisa Umberger.
Umberger and her team have worked together for the last three years managing compliance for heavily regulated, high-security customers — now they are joined by the resources of Squadra Ventures as the first portfolio company for the firm's startup studio.
"We knew from day one that the Sicura team had all the makings of a startup — grit, enthusiasm, technical depth, and an undeniable ability to drive expanding relationships with their customers," said Guy Filippelli, Squadra Ventures managing partner. "Now with the resources and accelerated access of a venture-backed company, in a space demanding infrastructure-critical modernization, we see massive opportunity to grow."
Filippelli will support the team as interim CEO; portfolio operations associate Arianne Price has joined the company as director of operations.
With enterprise clients including IBM and a global investment management firm managing over $1 trillion in assets, and other industry leaders in data management and compliance, Sicura is positioned for growth. The product already provides automated compliance and remediation with DISA-STIGs, NIST, CMMC, PCI-DSS, and the Center for Internet Security's Benchmarks.
The company is headquartered in Baltimore, MD with remote team members distributed across the United States.

About SICURA
Press Contact: Contact Us
Sicura is a licensed commercial edition of an industry-leading open-source software designed for enterprise and government users that need advanced platform support and rapid out-of-the-box deployment for compliance automation. With premium enterprise compliance profiles, support for Windows and Linux operating systems, and real-time scan status of your environment via our data console, Sicura improves efficiency, energizes compliance teams, and advances threat readiness across industries.
About SQUADRA
Press Contact: Margaret Falzon, margaret@squadra.vc
Squadra Ventures is an early-stage venture capital firm led by founder-operators that invests in technologies that accelerate the success of cybersecurity, national security, and enterprise scale efforts located in the Mid-Atlantic and other emerging technology hubs. By applying significant resources beyond the check, we are building a growth engine for early stage startups, working hand-in-hand with our entrepreneurs to help our portfolio companies win and leave a lasting positive impact on the world.